Friday, March 16, 2007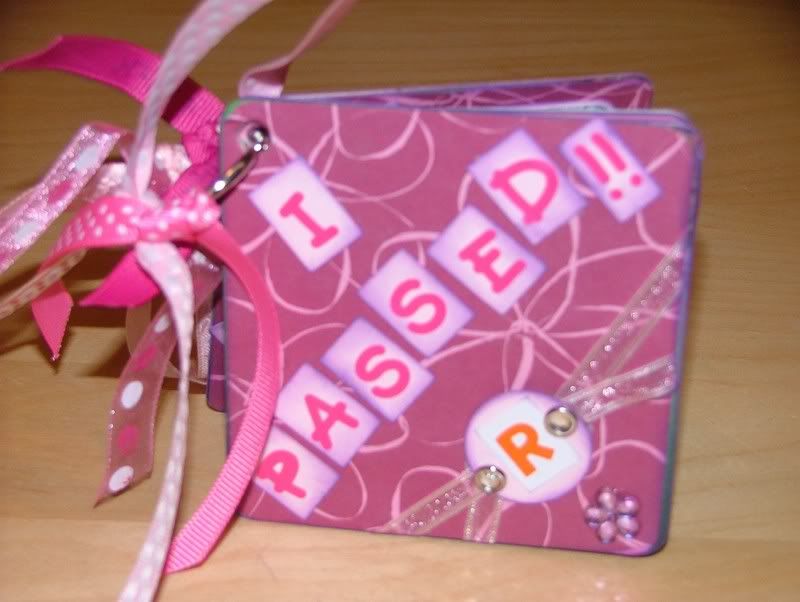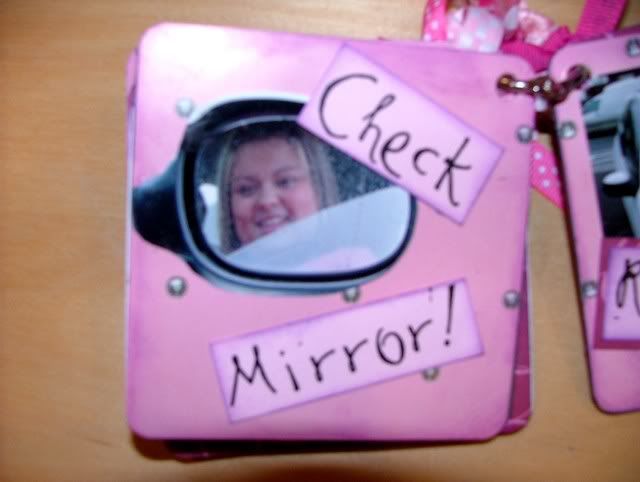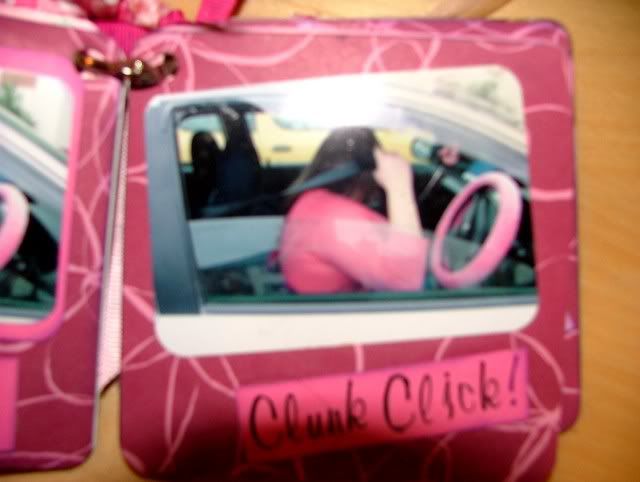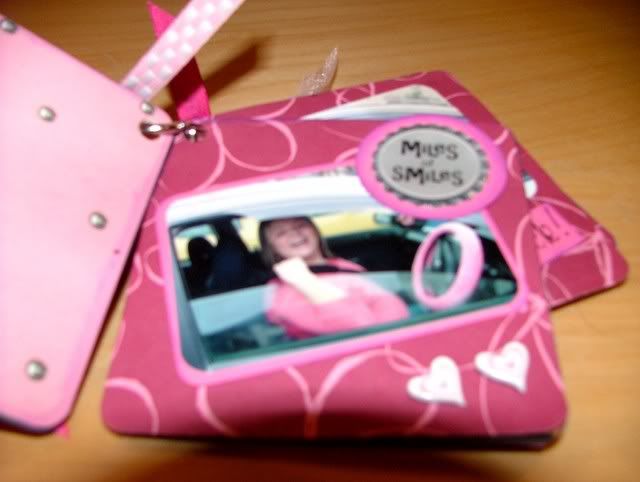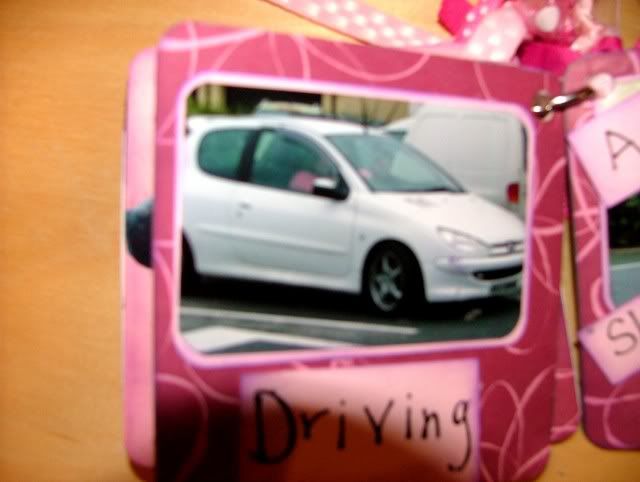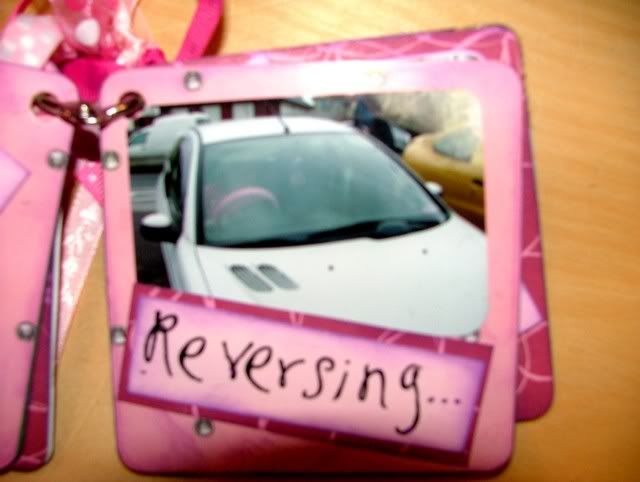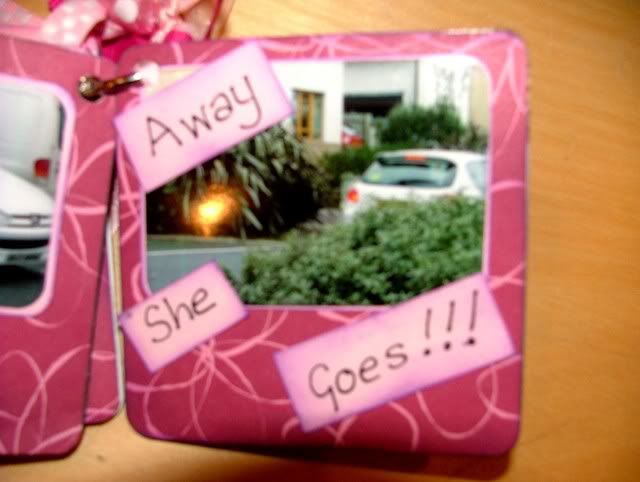 I managed to get an lo done yesterday for the house challenge and I am quite pleased with it cos its of my DD1 when she passed her driving test, she failed three times and the last two times her nerves went and she asked not to do the test and came home breaking her heart as she couldn't overcome her nerves.
Her driving instructor said there was nothing more he could do as she could drive and there was nothing he could teach her, he suggested that I book the test again and not tell her until the day of the test.... I did that and she thought she was going out for her driving lesson when the instructor pulled up ...I told her he was coming to take her to the test centre!
she was shocked but went out the door no time to think and did her test and passed!!!
It was the longest hour of my life as I paced up and down thinking if she fails this time it would break her as she had this lovely white Peugeot 206 sitting out the driveway all "pimped" up with pink accessories.
I love the photo of my Eldest daughter as it really shows her happiness in her face. I made her a mini book out of beer mat coaster as a keepsake too.
Posted by Sharon at 9:29 am 1 comments

Links to this post
Labels: Scrapbooking
Tuesday, March 06, 2007
Yesterday I managed to do 2 LO's was really pleased with this one which is a scraplift on the mojo challenge which can be found here http://mojoholder.blogspot.com/

I then went and done the pencil lines sketch and was a bit disappointed with the result it did not turn out the way I thought it would have. I promised myself that I would use up all my old stash of BG lollipoppe shoppe and colour me silly before I start buying the new BG papers.

The pencil line sketches can be found here
http://www.pencillines.com/
Today I hoped to do scrapdolly's class but I got viewers coming tonight and it means I can't scrap because I am a really messy scrapper but getting better as I tidied up after doing these two LO's yesterday but hopefully tomorrow I will get a start her class.
I have been trying this morning to change my blog header without much success...will try again later today after I do the housework.
Posted by Sharon at 10:08 am 2 comments

Links to this post
Labels: Scrapbooking