Since the fire in the new year I lost my creative mojo until today, I did not make my ususal things as I wanted white pearly bracelet but could not afford them so I thought I would have a go at making one. I started making one using this chain that I had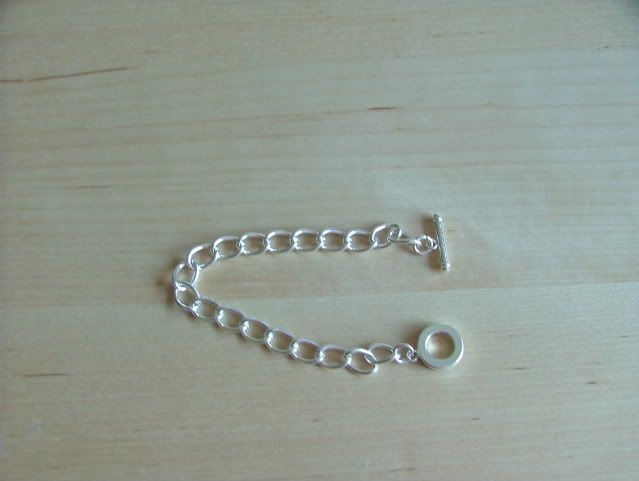 this was the finished result 700+ beads pearls later only to find out that by adding so much beads and pearls to the chain I had made the bracelet too small!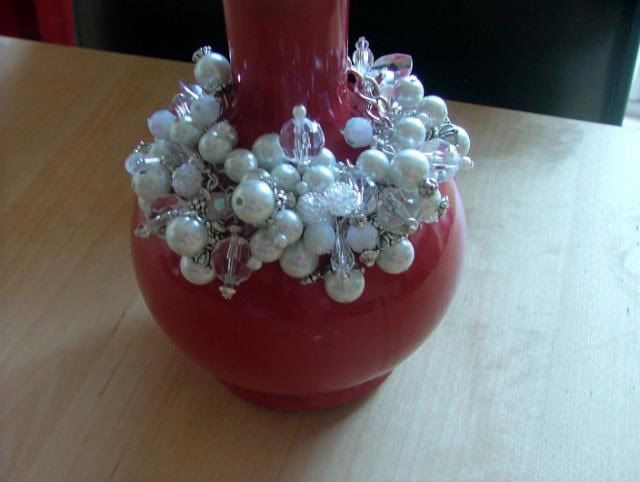 so I took all apart again and used elastic added more pearls and I am quite pleased with it now!If i had have done it this way the first time I would have saved a couple of hours!!